Are You Not Getting the Falcon Flash?
That's weird. First, please put this email address in your contacts if you haven't done so already
mail@myschoolanywheremail.com
Still having problems? Check your email settings. They may show something that is preventing us from getting through (firewall, do not enable images, directing to promotional email, etc.). Still having problems? You could call your email service provider and kindly tell them to…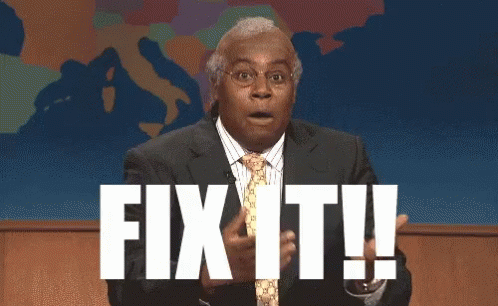 Still having problems? Email flhsptapresident@gmail.com. You are not alone
---
Get PTA Alerts To Your Phone
On your phone, text the message @flhspta to the number 81010. You'll get meeting and other important reminders on your phone.
---
New 2019 Deals from our PTA Sponsor, AlphaPrep SAT & ACT Prep
Take advantage of greatly discounted pricing for your student's SAT/ACT prep. Contact AlphaPrep directly at Phone: 1 888-84-ALPHA or visit at: www.alphaprep.com or email at: info@alphaprep.com
The code to use at the AlphaPrep site is fphs.  New times and locations for 2019 classes:
Class for June SAT 2019 @FWHS
April 4 – May 30; Thursdays, 5:30 –7:30 pm
Class for June ACT 2019 @FWHS
April 9 – June 4; Tuesdays, 3:00 –5:15 pm
Need-Based Scholarships may be available – please contact your guidance office.
Voted BEST SAT/ACT TUTORING – Readers Choice Awards 2018, Fairfield Magazine
---
Upcoming meeting dates for this remaining school year are:
---
FORMS! FORMS! FORMS!  Prefer to download & print?  Srsly?  Okay, here you go.

2018-2019 Fairfield Schools Calendar
Join as a teacher/staff person
---
A Message from Our President
Welcome to Upperclassmen Families
---
---
Have you fallen behind in your FLHS PTA lore and trivia?  Maybe you want to re-live every exciting detail of committee reports, grant requests and luncheon planning.  Well, you're in luck — we've stored materials for all past PTA meetings here.  Enjoy!!!

Click here for past meeting minutes, agenda and treasurer reports
---
Hey! My Info Changed on MySchoolAnywhere This Year!
If your info looks a tad different, it's because our PTA is now using Infinite Campus contact info to reach and email you for PTA news & events.  Once you're in MySchoolAnywhere, you may edit your contact info to look any way you want!  Questions? Just email flhsptapresident@gmail.com.
---
New SAT/ACT Prep Dates for Summer 2018
Discounted prep services from AlphaPrep, sponsor of Warde & Ludlowe HS PTAs
Go to www.alphaprep.com Use the course code: FPHS to find summer classes in Fairfield at both Warde and Ludlowe. Don't delay. Sign up TODAY to make sure you get a seat!
What is AlphaPrep?
AlphaPrep is a Connecticut based, full-service tutoring firm providing an outstanding, individualized approach to SAT & ACT test preparation. For the past decade, AlphaPrep has sponsored the Fairfield Warde & Ludlowe PTAs on behalf of all Fairfield high school families. The PTAs have negotiated the lowest rates possible to allow all Fairfield high schoolers the benefits of an internationally recognized test preparation program. A portion of all tuition fees is donated back to the Warde & Ludlowe PTAs. Students needing financial assistance may inquire about AlphaPrep scholarships through their school counselor. AlphaPrep has developed a proprietary tutoring program and web tool to meet the academic needs of busy students with the added convenience of classes being held in our schools here in Fairfield.
Need-based scholarships may be available – please contact your guidance office.
---
FREE Parenting Workshop: Given by INSPIRE, a sponsor of the FLHS PTA
Creating Lasting Family Connections (CLFC)
A panel of college presidents was recently asked how high schools could better prepare students for college. The unanimous answer: send us emotionally healthy young people.
To that end, we have structured workshops that take place as a 90 min session, once a week, over 5 weeks — for Parents/Guardians only.
WHAT IS CLFC: Participants in our Creating Lasting Family Connections workshop will experience a focused exploration of interpersonal communication skills, expression of feelings and self-awareness. Guided by a trained facilitator, parents will learn effective strategies to strengthen family relationships–especially with teens. They are also provided the opportunity to practice these skills in a comfortable and confidential group setting. Open to both Ludlowe and Warde families!
WHY: Research shows that clear and consistent messages from parents to be one of the most influential factors as teens make decisions about alcohol and drug use. Studies also show small communities (such as parents of same age children, same school district, same neighborhood, etc.) that gather to discuss common challenges are more connected and productive. Effective communications can reduce stress in families.
Look for new meeting dates coming above for the 2018-19 school year.
---
Freshman Forum 2017
Check out these great materials from last year's FLHS Freshman Forum, a special presentation on the dangers of alcohol and substance abuse.  Click on these topics to get a head start on next year's forum:   
1.  Freshman Forum 2017 Community & School Resouces
2.  Homework for Parents
3.  Power of Parents – Alcohol
4.  Power of Parents – Marijuana
5.  Marijuana Facts for Teens
6.  Parents' Legal Liability for Illegal Serving & Party Hosting
7.  FREE Family Communications Workshops for FLHS families!!!
---
Congratulations to Christie McEldowney who will take the reins as PTA President for 2019-20. Email Steve and Christie at flhsptapresident@gmail.com

---
Are You Getting the Falcon Flash?

If not, you're probably not in our PTA database.  Fix that by going HERE now.  And please buy your PTA membership when you get there.  Thank you for supporting our PTA. 🙂

email flhsptaalerts@gmail.com with questions.
---
I Lost My PTA Password & I Can't Get In!
Click HERE and a new password will be sent to you.  When you get there, type in your email address and click the words, "Forgot Your password?".  Still have issues? Email flhsptapresident@gmail.com.

---
CLICK HERE TO LINK TO AMAZON to HELP FLHS PTA…
https://smile.amazon.com/ch/51-0507201
… a very small portion of anything you spend goes right to our PTA.  Doesn't sound like much but if we all use it, we can raise 1000's of dollars a year — just by shopping!  So go shop now, and bookmark it.  Happy Shopping
---
Receive Text Msgs from remind.com Telling You 2 Go 2 PTA Meetings
On your phone, text the message @flhspta to the number 81010
You'll get meeting reminders on your phone.
Some times you may ignore these, but others you'll be glad you set reminders! 
---
How Do I Add the FLHS PTA Web Site
to My Phone's Home Screen?
1. Go to your smart phone and type flhs pta (or flhspta, or Fairfield Ludlowe PTA, etc.) into your web browser window (Safari on an iPhone)
2. It should land you on a results page like this, click the result on top (that's us!)
3. Now you're looking at the mobile version of our FLHS PTA site — flhspta.org.  Click that little box with an arrow shooting out of it (keep looking, it's there)…
4. …and you'll see some options pop up. Click to Add to Home Screen
5. Then click the word in blue, Add, below
6.   Congrats. That blue tile below is the FLHS PTA site and you just added it to your phone (you're really good at this).
Hope you find this helpful and save yourself both time and paper.  If you have questions, do not hesitate to let us know at flhsptapresident@gmail.com
---
Volunteers Wanted!

Click on Events/Volunteer above to learn about all the things we
need your help with this year.  Or just click here
---
OLD NEWS
FLHS PTA's First 2016 Parent Program of the Year —
S4: Work Smarter, Not Harder with Evidence-Based Study Skills

Help your teen start the new school year right straight out of the gate with the tools to becoming a smart learner. The PTAs of Fairfield Ludlowe High School & Fairfield Warde High School jointly invite you to a free Phttp://www.signupgenius.com/go/20f0444aaaf2da7f94-openarent Workshop presented by Michelle Sagalyn, founder and president of Successful Study Skills 4 Students,
Where:  Fairfield Ludlowe High School, in the Lecture Hall at the back of the FLHS Library
When:  Thursday, September 22nd at 7 pm
Find out how you can effectively support your child's educational experience. You will leave this 90-minute interactive and informative presentation with specific ways students can organize their calendars, projects, tests and daily study habits. Discover why more than 3,000 students have participated in S4's evidence-based workshops in Connecticut and New York. Check out S4's website at http://www.successfulstudyskills4students.com/
---
2016-17 school year
THANK YOU, 2016 PTA VOLUNTEERS

Many thanks to our PTA volunteers who helped prepare the
2016 Summer Mailing & Freshmen Preview folders on Aug. 16th & 17th.
For the summer mailing that arrives to 10th, 11th & 12th grade homes next week,
our volunteers collated roughly 12,000 flyers & forms,
and stuffed & sealed them into 1,200 envelopes
(that's 10 pieces per mailer).
For Freshmen/New student Preview Day on Aug. 24th, PTA volunteers collated
roughly 7,220 pieces and put them into 380 folders
(that's 18 pieces per folder).
It was really amazing and we owe a lot of thanks to the parents who made it happen.
They are:
Dorene Herron

Jennifer Jacobsen Tapsall

Abbey Flink

Mary Mayer

Jane Corbett

Liz Moyse

Christine Vitale

Amy de Lannoy

Upper grades families, look for your mailings to arrive the week of Aug. 22nd.
 Freshmen and New Student families — see you at the school for Preview Day, Wednesday, Aug. 24.
 Estimated day for class schedules to go live for all grades is Thursday, Aug. 25th (tentative).
---
2016-17 school year
FALL TRYOUT SCHEDULE

All athletes interested in playing on a fall sports team (except football) will meet on
Monday, August 22nd at 6:00 PM in the FLHS cafeteria.
Please contact the Athletic Director's office if you have questions.
Friday, Aug. 19 – 5:00 to 8:00 Taft Field;

Saturday, Aug. 20

 – 8:00 to 11:00 Taft Field;

Monday, Aug. 22 – Wednesday, Aug 24

 – 5:00 to 8:00 Taft Field; Thursday, Aug 25 – Full Pads with schedule to be sent by Coach Camera
Girls' Soccer:
Thursday, Aug 25 – 9:00 to 11:00 

meet at Taft Field in bleachers;

Thursday, Aug 25 –

3:00 to 5:00

 Sturges Park; Friday, Aug 26

 – 11:00 to 2:00

 Taft Field; Saturday, Aug 27 – 9:00 to 12:00 Sturges Park
Boys' Soccer:
Thursday, Aug 25 – 9:00 to 11:00 at RLMS field and 4:00 to 6:30 at Taft Field; Friday, Aug 26 – 8:00 to 11:00 at RLMS; Saturday, Aug 27 – (11th & 12th grades) – 10:00 to 12:30 RLMS ; (9th & 10th grades) – 12:30 to 3:00 RLMS
Thursday, Aug 25 – 7:45 to 10:30 at Taft Field and 2:00 to 4:00 at Taft Field; Friday, Aug 26 – 7:45 to 10:30 at Taft Field and 2:00 to 4:00 at Taft Field;Saturday, Aug 27 – 9:00 to 12:00 Taft Field and 4:00 to 5:30 Taft Field
Thursday, Aug 25 – 3:30 to 5:30 and 7:00 to 8:30 Main Gym; Friday, Aug 26 – 3:30 to 6:30 Main Gym; Saturday, Aug 27 – 9:00 to 11:30 and 12:30 to 2:30 Main Gym
Cross Country:
Thursday, Aug 25 – 2:30 to 4:30 on Stadium Track; Friday, Aug 26 – 2:30 to 4:30 on Stadium Track; Saturday, Aug 27 – OFF
Girls' Swimming & Diving:
Monday, Aug 29 – 3:00 to 5:15 at Westport YMCA*; Tuesday, Aug. 30 – 3:00 to 5:15 at Westport YMCA*;

Wednesday, Aug 31 – 

3:00 to 5:15 at Westport YMCA*
*Athletes must provide their own transportation both ways to Westport YMCA on Monday, Tuesday and Wednesday and shuttle to YMCA will start on first day of school Thursday, Sept. 1
For Fairfield Ludlowe Athletic Information

, be sure to follow:
On Facebook: Fairfield Ludlowe Athletics
On Twitter/Instagram: @ludlowesports
---
2016-17 school year
Fairfield Warde & Ludlowe High School PTA Parent Book Group Discussion RsvP here
No More Pencils, No More Books…well, maybe just one book
(and you thought Summer Reading was only for the kids).
Take some time out this summer to read "The Gift of Failure" by Jessica Lahey who is an educator, writer, and speaker. She writes the bi-weekly New York Times column, "The Parent-Teacher Conference," is a correspondent at the Atlantic, and a regular commentator on Vermont Public Radio. She and has appeared as a parenting and education expert on The Today Show, Fox and Friends, MSNBC, the BBC, NPR, and many others.
We will gather for our book discussion in the
Memorial Room of the Fairfield Main Library on Monday, August 29th, 2016 7:00pm-8:45pm
. Coffee and dessert will be provided, but feel free to bring your own treat to share with others. Bring your book and any notes or comments you'd like to discuss.
To help us plan for the evening, please RsvP by clicking here.
This is a great way to connect with other parents of kids middle school on up through college. Questions? Contact
Laura Lawlor
.
---
SAVE THE DATE 2016-17 school year

Headmaster's Coffees!
Don't miss these important insights into your child's year.
Meet FLHS Headmaster Greg Hatzis as he hosts a series of grade-specific talks
on how to meet your child's needs as they experience their coming year at FLHS.
There will be 4 Coffees.  Look for your child's grade below and Save The Date.
Freshmen, 9th:  Thursday, Sept. 29, 9:15 AM, Falcon's Nest
Junior, 11th:  Thursday, Oct. 20, 9:15 AM, Falcon's Nest
Sophomore, 10th:  Thursday, Nov. 17, 9:15 AM, Falcon's Nest
Senior, 12th:  Thursday, Jan. 26, 9:15 AM, Falcon's Nest
---
ABOUT THE FLHS PTA
The Fairfield Ludlowe High School PTA is dedicated to enhancing the educational experience of all FLHS students, strengthening the connection between school and home, fostering collaboration with teachers, and advocating on behalf of education, families, and staff.   Email us at flhsptapresident@gmail.com, or regular mail us at:
Fairfield Ludlowe High School
Attn:  FLHS PTA
785 Unquowa Road
Fairfield, CT  06824
---
Save
Save
Save
Save
Save
Save
Save
Save
Save
Save
Save
Save
Save
Save
Save
Save
Save